Videos About
Wisconsin History

POWDER TO THE PEOPLE: STORIES FROM THE BADGER ARMY AMMUNITION PLANT
It was a shock to rural Sauk County, Wisconsin when the U.S. government announced they were building the world's largest ammunition plant there in 1942. The 7000-acre plant has been a dramatic symbol for both the business of life and the business of death from that time to the present.

The tens of thousands of rural Wisconsin people who worked at the plant played a big role in the outcomes of World War II, Korea and Vietnam. This program focuses on their stories, full of emotion and humor. Some remember when their farms were taken for construction of the plant. Others who were WOWS ("women ordnance workers") recall the patriotic esprit de corps of the World War II years. Still others describe explosions that took away loved ones and co-workers.
Vietnam era workers recall the protestors who marched to the gates of the plant from Madison. Anti-war activist Karl Armstrong remembers the New Year's Eve he and his brother dropped bombs on it in the midst of a snowstorm. Workers reflect on the plant's role in the peaceful years since Vietnam and express the hope that its deadly products will never be needed again. Many comment on possible future uses for the decommissioned plant.
POWDER TO THE PEOPLE tells a compelling story of social change in our country, as reflected on the home front during three wars and the 25 years since Vietnam. The show is narrated by Tom Wopat, a nationally-known actor who grew up near the plant. Originally broadcast on public television, it is a co-production of Wisconsin Public Television and the Badger History Group, an organization dedicated to protecting and interpreting the history of the site.
VHS VIDEO (1 HR)--$19.95
(plus shipping and sales tax)
THE WORLD'S GREATEST SHOWMEN
In the late 1800s and early 1900s, the circus big top dominated America's entertainment landscape. THE WORLD'S GREATEST SHOWMEN highlights what the circus meant to people and how Wisconsin came to be the home to many of the era's traveling caravans. Baraboo's Ringling Brothers, of course, play a major role. Less well-known is the story of W.C. Coup of Delavan and Dan Castello of Racine, who convinced P.T. Barnum to start a circus with them. Eventually these two Wisconsin -born circuses merged to form the greatest show of all time.
Beginning in 1847 with the establishment of Delavan as a circus center by the Mabie Bros, the state was home to nearly one hundred circuses. This history is detailed, along with a history of the early American circus. These lay the groundwork for the creation of The Greatest Show on Earth. Archival photos, colorful posters and lovingly- detailed re-enactments (featuring Bob Uecker as the voice of P.T. Barnum) bring this exciting era to life.
Circus performers from Baraboo's Circus World Museum portray the early Ringlings in an entertaining re-enactment of their first show. A detailed Ringling biography shows how they became the world's greatest showmen of their era, when they simultaneously ran the three largest circuses on earth.
Includes fascinating historic circus film footage, plus present-day circus performances from Circus World Museum, the Ringling Bros. Barnum and Bailey Circus and the Kelly Miller Circus. Scenes of elephants frolicking in the lakes and farms of Wisconsin are also part of this enchanting look at a treasured part of America's cultural history. Circus music, including some played on the original instruments created for the Ringling circus, brings 180 years of circus history to life.
VHS VIDEO (77 Minutes)--$19.95
(plus shipping and sales tax )


THE RUSH FOR GREY GOLD
The Rush For Grey Gold tells the story of the Lead Rush, a period when the Midwest was the Wild West. Thousands of miners rushed into the lead region of southwest Wisconsin, eastern Iowa and northwest Illinois. But most of this area was still Sauk, Mesquaki and Ho Chunk land.

Conflicts arose, including the Black Hawk War, as the region went from Native American land to frontier territory to the 30th state of the Union. Beginning 70 years before 1848, this documentary traces the transition from native lands to statehood, helping viewers understand the people and events leading up to the creation of the state of Wisconsin.

The story is told in the words of the people who lived it. Over 75 accounts have been woven together, each an insight into how explorers, miners, native people, frontier women, soldiers, politicians, travel writers and spiritual leaders assessed their place in the lead rush. The voices that bring their words to life include actors from the acclaimed American Players Theatre and from the Ho chunk, Sauk and Mesquaki nations.
The visually striking events of the era (mineral discoveries, Black Hawk War battles, badger huts, mining explosions, family ethnic celebrations, religious movements, scruffy bars) are portrayed by the people who live in the lead district today, many of them descendents of the original settlers. Digital special effects heighten the dramatic impact of these scenes.
The story is told "without borders," detailing historical events from Illinois, Iowa and Wisconsin. It is an excellent introduction to Wisconsin history and was chosen to kick off a year of Sesquicentennial programming on Wisconsin Public Television.
Grey Larsen's score conveys the exhilaration of the frontier. Traditional Ho Chunk and Mesquaki musicians express its tragedy. Period artifacts, maps, buildings, paintings and archival photos authenticate this look at a fascinating period in U.S. history.
VHS VIDEO (2 hours)--$24.95
(plus shipping and sales tax)
GATHER LIKE THE WATERS
The Milwaukee Journal called this "a model documentary . . . no less than a historical/scientific/cultural travelogue on the Wisconsin River (***1/2 out of four)." This documentary focuses on the Lower Wisconsin, at 92 miles the longest free-flowing stretch of river in the Upper Midwest.
PART ONE looks at ways architect Frank Lloyd Wright, writer August Derleth and artist Frank Utpatel were inspired by the river. A Wiccan high priestess and Christian minister talk about its spiritual aspects. Naturists praise its secluded sand beaches. Naturalist Mike Mossman tells how the early European explorers described this important river route.
Mike leads a river expedition in a large war canoe, stopping to hike scenic bluffs over the river and to look at bottomland forests, woodpeckers and ospreys. We also visit the state's largest population of the threatened paddlefish, one of the world's oldest fish species.
PART TWO features the Ho Chunk Nation's Ghost Eagle effigy mound preserve, sculptor Ellis Nelson, farmer Bill Wanek, wheelchair duck hunter Richard Welch and other interesting river residents. We see the building of the Prairie du Sac dam, visit a 1000-year-old rock art site, and hear a history of paddling on the river.
Mike takes a group on a sandbar camping trip, stopping to look at the lizards, snakes and turtles of the Wisconsin Desert, and at lowland prairies, wet mesic forests and bald eagles. As we learn about the interaction of natural systems, a universal message becomes evident--conservation of diversity in nature requires the cooperation of an equally-diverse group of human beings.
VHS Video (2 Hours) $29.95
Part One Only (1 Hour) $19.95
(plus shipping and sales tax)
FRANK LLOYD WRIGHT'S TALIESIN
A video tour of Frank Lloyd Wright's Taliesin estate, including buildings he designed during every decade of his career. Includes rare archival and interview footage, a beautiful original score by Grey Larsen and readings from Mr. Wright's autobiography by actor Lee Ernst.
VHS VIDEO (30 MINS)--$24.95
(plus shipping, tax)
POWDER ON THE PRAIRIE
In 1942, 70 Wisconsin farm families were evicted from their land by the U.S. government with barely three months notice. The reason? Construction of the world's largest ammunition plant near Baraboo, Wisconsin. In talking with the evicted farmers 50 years later, this production captures the flavor of a rural past that no longer exists.
Also includes Erhart Remembered, a character sketch of farmer-turned-historian Erhart Mueller, whose writings and collection of photos and newspaper clippings formed the basis for Powder On The Prairie. A thoughtful examination of the role local historians play in remembering the American rural past.
VHS VIDEO (34 MINS)--$19.95
(plus shipping and tax)
Wisconsin Native American
History Videos

THUNDER IN THE DELLS
For hundreds of years, the Wisconsin Dells has been both the physical and spiritual heart of Winnebago Indian country. Stunning visuals show how the Hochungara--the Ho Chunk people--remain in their homeland and retain their heritage. Ironically, a huge tourist industry that has grown up around their sacred area has helped preserve traditional dance, basketry and clothing. Rare archival footage, stunning dance scenes and impeccably-detailed basketry shots.
VHS VIDEO (29 MINS)--$19.95
(plus shipping and tax)
SINCE 1634:
IN THE WAKE OF NICOLET
A highly-acclaimed series that focuses on the people who met Jean Nicolet at Lake Michigan's Green Bay in 1634, the first contact between native people and Europeans in the area now known as Wisconsin. We see how the Menominee and Ho Chunk people managed to remain on their ancestral land despite many attempts to remove them. Menominee and Ho Chunk co-producers help bring a Native American perspective to this history.
We learn how their way-of-life was transformed by the influx of non-Indians. The Menominee effort to repeal the termination of their reservation and treaty rights is detailed. Also a segment on their forestry practices, which have received worldwide attention.
We also learn about the Ho Chunk re-organization effort of the 1960s and how gaming is changing their way-of-life. We learn about the different dances at a pow-wow, hear about modern-day spiritual practices and see that a resurgence of interest in traditional ways could ensure their future.
This series was highly praised by the Menominee and Ho Chunk people and was selected for showing at the 1995 First Nations Film Festival in Chicago.
VHS VIDEO (3 half-hour programs)--$24.95
(plus shipping and tax)
HO CHUNK STORIES
This is a special, limited-edition compilation of stories about the Ho Chunk Nation, formerly known as the Wisconsin Winnebago. All appeared as segments on public television programs written and produced by Dave Erickson of Ootek Productions.

ANCIENT CLUES FROM THE FARMERS IN THE DELLS: Ho Chunk narrator Lance Tallmadge visits a site near the Wisconsin Dells where archaeologist Bill Gartner is studying ancient raised-field agricultural beds constructed by the ancestors of the Ho Chunk people.

GHOST EAGLE NEST: A visit to the effigy mound site along the Wisconsin River that is owned by the Ho Chunk Nation. Lyle Greendeer, a respected elder, addresses the site's importance and tribal officials discuss plans to locate a cultural park there. Archaeologist Dr. Robert Salzer discusses possible links between the mounds and a nearby cave decorated with ancient rock art.

GOTTSCHALL ROCKSHELTER: We learn the ancient Ho Chunk story of Red Horn, depicted in 1000-year-old rock art at this amazing cave. Even more amazing, it affirms that the stories passed down by indigenous people for at least that long remain true to their original spirit.

KICKAPOO RESERVE: The federal government returned almost 9,000 acres of beautiful land in the Kickapoo River valley to local control and Ho Chunk people are part of the board entrusted with preserving the ecological and cultural treasures there.
VHS VIDEO $24.95
(plus shipping and tax)
Videos About Wisconsin Culture

POLKA 2000:
OLD SONGS FOR A NEW CENTURY
During the summer of 1998, Wisconsin polka musicians were in the spotlight as never before. On stage at the Smithsonian Folklife Festival in Washington DC and at the Wisconsin Folklife Festival in Madison, new audiences had an opportunity to hear and dance to these accomplished performers.
Among the artists were Steve Meisner, Karl Hartwich, Mark Dombrowski and Marie Kubowski, some of the younger generation of polka musicians, now truly come of age. They discuss their music's past and future and offer a rare treat--intimate "unplugged" solo and duo performances that provide an up-close view of their artistry.
VHS VIDEO (1 HR)--$19.95
(plus shipping and sales tax)
WISCONSIN FOLKS
WISCONSIN FOLKS is living proof that Wisconsin culture contains many ingredients besides cheese. During the state's 150th birthday celebration, 120 of its best folk artists were selected to represent Wisconsin at the 1998 Smithsonian Folklife Festival. This one hour documentary shows how the members of this diverse group keep their cultural heritage alive through arts, music, recreation, the foods they make and the work they do. Their stories create a compelling portrait of Wisconsin at age 150.
Folklorists from the Wisconsin Arts Board searched the state for great artists. We watch them create Mexican- American "Day of the Dead" figures, Greek Orthodox icons, Tibetan sand paintings and Norwegian woodcarvings. Also featured are superb craftspeople, making Norwegian hardanger fiddles, carved sturgeon decoys and Oneida corn husk dolls.
Some of the state's best cooks make pasties, chilis rellenos, baklava, gourmet walleye and kringle. And Wisconsin's finest musicians play lots of polkas, naturally, but also Hmong, gospel and Native American music. As we meet a Lake Superior Chippewa flute maker, an African American doll-maker from Milwaukee, a dairy farming family from Clark County and a woman who speared a sturgeon on Lake Winnebago that weighs more than she does, viewers realize that "folklife" is not a boring academic term, but simply "the things people do."
Although shot primarily at the Washington DC festival and at the subsequent Wisconsin Folklife Festival in Madison, we also visit the participants at home in many locations around the state, including a Belgian Kermis festival in Door County, a deer hunting camp near
Danbury, a polka ballroom in Sauk City, a Danish bakery in Racine, and a catfishing hotspot on the Mississippi River near Trempealeau.
WISCONSIN FOLKS includes all the fascinating ingredients that make Wisconsin one of the most interesting places to live in the United States. Featured musical acts include Karl and the Country Dutchmen, Verne and Steve Meisner, Norm Dombrowski and the Clete Bellin Orchestra.
VHS VIDEO (one hour)--$19.95
(plus shipping and sales tax)
POLKA FROM CUCA
This feature length documentary celebrates Wisconsin polka in all its variety, from the Old World German sounds of Syl Groeschl to the raucous, intricate Slovenian music of Verne and Steve Meisner. From the Swiss yodeling of Martha and Betty to the high energy Polish sound of Alvin Styczynski to the Norwegian clowning and amazing musicianship of the Goose Island Ramblers.
They all recorded for the legendary Cuca Records label in Sauk City, Wisconsin. This performance/documentary was taped at a Cuca Records Reunion held at Sauk City's Riverview Ballroom. Between 1958 and 1972, Cuca Records recorded the largest, most varied collection of polka in the world.
Also covers the designation of polka as the Official State Dance of Wisconsin and some fine dancers are in evidence dancing to some 15 complete songs and excerpts of others. Interviews with the musicians and commentary by folklorist Jim Leary help explain each style. These make it easy to understand why Wisconsin has more varietys of polka than anywhere in the world.
Includes footage from Monroe Wisconsin's Cheese Days festival, an example of how the different ethnic variations of polka are preserved in individual communities. Polka From Cuca is informative, entertaining proof that polka culture thrives in Wisconsin as nowhere else!
VHS VIDEO (104 MINS)--$29.95
(plus shipping and sales tax)

*Ordering and Shipping Info. at bottom
Videos About Wisconsin's
Natural Heritage

COMMUNITY CONSERVATION:
LIVING IN THE PARK
The people living near areas of rich natural heritage in Wisconsin, Russia and Belize have a variety of ways to respect and care for their local gifts from nature. This one-hour production travels from the Central American rainforest to the hidden valleys of western Wisconsin's driftless area. From Caribbean beaches to crane marshes along the Russian/Chinese border, we learn how communities and private land-owners are taking responsibility for their local flora and fauna.
Community conservation is at the core of the current debate on environmental policy. Secretary of the Interior Bruce Babbitt addresses this idea while visiting ecologist Aldo Leopold's legendary "shack" along the Wisconsin River. Leopold's daughter, Nina Leopold Bradley, and his biographer, Curt Meine, tell how his 1948 book, "A Sand County Almanac," provides a context for community conservation.
Leopold's pioneering soil conservation project of the 1930s in Coon Valley, Wisconsin, is compared to current efforts. Biologist Rob Horwich's work with Belizean subsistence farmers to benefit the magnificent black howler monkey has spawned community efforts to help endangered manatees, sea turtles, and crocodiles. In Wisconsin, a plan is underway to return 8,600 acres of land taken by the federal government to local control. The ill-fated Kickapoo River dam project land included Ho Chunk burial sites, so Ho Chunk nation members are part of the governing board.
As we explore the "Wisconsin Rainforest," ecologist Eric Epstein helps us understand that human communities are embedded in a web of inter-connected natural communities. Russian conservationists also understand this, as villages adjacent to the communally-owned habitat of the Eurasian crane strive to environmentally educate urban tourists. Amid the fascinating wild areas of Belize, Russia and Wisconsin, beautiful footage of black howler monkeys, bald eagles, endangered wildflowers, cranes and crocodiles is punctuated by diverse music, incorporating Irish, reggae, rock, folk and country influences.
VHS VIDEO (1 HOUR)--$19.95
(plus shipping and tax)
A SAUK COUNTY ALMANAC
The national Library Journal calls this "a thoughtful, beautifully photographed film celebrating the ideas of pioneer conservationist Aldo Leopold. Set in Sauk County, Wisconsin, the place where Leopold wrote his famous "A Sand County Almanac," this tape offers an unusual "tour" of the county's natural places and populations, led by Leopold's daughter Nina.
Through marvelous camera work and gentle contemplative comments on the great variety of nature's beauty, viewers appreciate the life cycles of bald eagles and turkey vultures, the ancient formation of striking geologic features, and the work of local residents to restore the county's native prairies."
VHS VIDEO (29 MINS)--$19.95
(plus shipping and tax)
RAISING CRANE
Winner of four national awards, this is the story of bird researcher Rob Horwich's innovative sandhill crane-rearing project at the International Crane Foundation. Horwich dressed himself in a grey bedsheet and succeeded in impersonating a crane mother, raising a brood that eventually joined the wild flock.
Extremely funny, yet beautiful and heartwarming story that shows the emotionally-engaged creative side of science. Also includes Windham Hill music video of cranes in the wild that can be enjoyed again and again.
VHS VIDEO (34 MINS)--$19.95
(plus shipping and tax)
---

INSTRUCTIONAL KITS
for Classroom Use

The following videos are available with study guides and transcripts that are useful for classroom use. Price includes video:
The Rush for Grey Gold
($44.95, plus $2.90 shipping)

Since 1634: In the Wake of Nicolet
($44.95, $2.90 shipping)

Thunder in the Dells
($34.95, $2.90 shipping)
Note: no transcript available with this title)

Community Conservation:
Living in the Park
($39.95, $2.90 shipping)

Gather Like the Waters
($44.94, $2.90 shipping)


---
*Ordering and Shipping Info. at bottom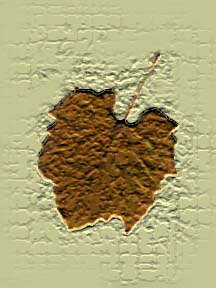 About Ootek Productions

Ootek Productions features documentaries made by writer/producer/ director Dave Erickson, often in collaboration with videographer/editor Frank Boll,
sound recordist/designer Curt Sorensen and other people who work at Wisconsin Public Television. Our productions have won numerous national awards, have been featured at the Chicago International Film Festival and many other film festivals and are shown on public television stations all over the United States, as well as the Discovery Channel, the Canadian Broadcasting Corporation, and numerous national and international markets.
In addition to Wisconsin Public Television, Dave has worked with KQED-San Francisco, the BBC, the National Geographic Channel, Champions of the Wild, Maryland Public Television, Love Productions and Scott-Foresman. Bob Uecker, Kate Mulgrew, Tom Wopat and Susan Stamberg have done narration for him. Actress Blair Brown, musicians Bun E. Carlos (Cheap Trick), Sky Saxon (The Seeds) and the Shadows of Knight have appeared in his productions, as have polka stars Verne and Steve Meisner, Karl Hartwich, the Goose Island Ramblers and many others.
He has created on-site videos for the International Crane Foundation, Circus World Museum, the Mississippi River Museum, Taliesin, Wollersheim Winery, Carr Valley Cheese and the Apple River Historic Fort. Promotional video clients include Easter Seals, American Players Theatre, the Stand Rock Indian Ceremonial, Save the Rainforest and the Eagle Foundation.
As a journalist, Dave has interviewed Frank Zappa, Barbara Hershey, David Allan Coe, Cheech and Chong, Johnny Paycheck, Maria Muldaur, Wolfman Jack and many other actors and musicians. The name "Ootek" comes from a character in "Never Cry Wolf" by Farley Mowat. Ootek was totally tuned in to nature. Our first productions were all nature shows, but we©ve since branched out into history, culture and music.