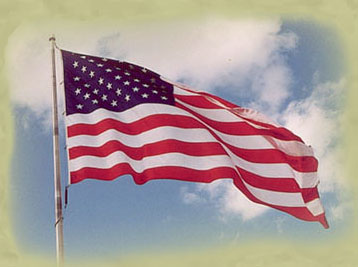 A FLEMING FOURTH OF JULY

by Joan Fleming

What's more exciting than a combination of family and fireworks? Our fourth of July celebration took advantage of this, starting gradually and mushrooming with every passing year.

We enjoy spending the fourth at our cottage outside of Hayward, Wisconsin. One year I made pillowcases for our grandchildren out of red and white stripes and blue stars. Further celebration came when we all attended the Lion's Club fireworks display in Stone Lake. It was small town America at its finest! My daughter, Meg had bought face paint as a treat for the young children. We all got so involved painting their faces that we started painting each others, sometimes with the older grandchildren as the artists. Papa Dick had a black eye patch, designed by one of the children. One of the boys had an American flag painted across his face and the two five year old girls had large blue stars around their eyes. We took off for the fireworks display in splendid form. Many people smiled or laughed, but a few tried not to look.

Then came the year that one of our sons-in-law suggested at our Memorial Day Lake Meeting that interested lake people have a parade, using decorated pontoons, small boats, canoes or kayaks. There was general enthusiastic agreement and another lake owner, whose cottage is on an island, invited everyone to get together for a picnic following the aquatic parade.

We all had a grand time planning what our pontoon would look like and, because we're a family of eaters, much thought was put into our picnic lunch. Fried chicken, potato salad, homemade biscuits and lemon bars won out.

We decided on the usual red, white and blue streamers and balloons for the pontoon and three generations wore whatever shorts or tops they had that were red, white and blue. As the special attraction, our seven year old granddaughter, Lucy, stood on the front of the pontoon dressed like the statue of liberty. She wore a white robe, a gold spray painted cardboard crown and held a spray of plastic stars aloft. Papa Dick put his boombox on the top of his console and played John Philip Sousa marches as loud as he could. We were delighted to find eight other decorated boats that first year including one featuring the Boy Scouts. Everyone (including the grandfather) wore a Boy Scout uniform. They were magnificent!

The following year our five grandsons represented the famous Revolutionary War painting of three young men in their bloody clothes playing a drum, a fife and carrying a flag. I went to Goodwill and bought very inexpensive clothes for the boys, tore holes in the garments and put ketchup around the holes for blood. We ripped an old dishtowel in lengths to tie around their heads, also bloodied. Sam brought two drums from home, Mike a recorder (fife) and Papa Dick located a flag with a circle of thirteen stars.

Another year it was four year old Rose and Grace's turn to shine! Grace's father made large silver stars with glitter that both girls held with their faces peering out the centers. We found a recording of Lee Greenwood singing God Bless the USA along with several other patriotic songs and added those to our recordings of Sousa marches and some lively polka tunes, including the Beer Barrel Polka and She's Too Fat For Me.

Another year Lucy was dressed as Betsy Ross, sitting on a rocking chair at the front of the pontoon, sewing the flag with thirteen stars. When our son-in-law, David, found rubber face masks of Bill, Hillary and Chelsea Clinton, Papa Dick chose the then President. Surrounding him were five grandsons, dressed all in black, carrying water pistols (for protection) and looking very serious, as members of the FBI might have looked.

A future idea might be a band of nine grandchildren, with instruments and Papa Dick as John Philip Sousa although our four daughters voted for a country music pontoon with all females coiffed in 'big hair".

The fourth of July can be a wonderful family holiday in Wisconsin's Northwoods!

Special thanks to Joan Fleming
Author of PAPA'S LEGACY, The Growing of GRANDchildren



More information about this book or this author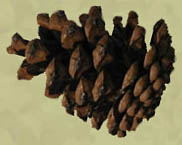 "The fourth of July can be a

wonderful family holiday in

Wisconsin's Northwoods!"